If you wish to buy CD instead of mp3 downloads for Clarinet Rhapsody and Enchanted Saint Saens please contact me.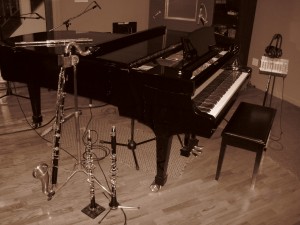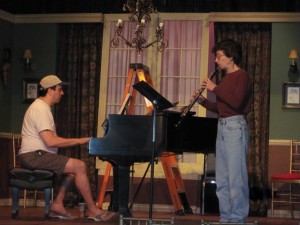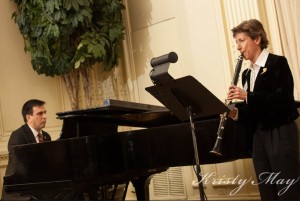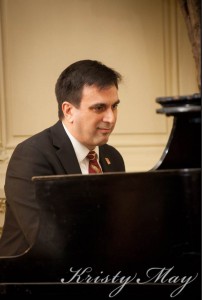 Excerpt from Oboe Sonata, Allegretto, Camille Saint-Saens  

Brother Ah interview, 1st mvt, Bass Clarinet, Bassoon Sonata, WPFW 89.3 FM
Brother Ah intro and 3rd mvt, Clarinet Sonata on WPFW 89.3 FM
Reviews
Sublime Saint-Saens
Ms. MacDonnell treats us to world-class playing of music by a composer who is often under appreciated. Her reading of the Bassoon Sonata in transcription for Bass Clarinet is inspiring and a treat to listen to. Her collaborator, pianist Steven Vaughan offers the perfect balance to Ms. MacDonnell's multi-faceted talents. This is a CD to cherish.
Bliss Michelson
Enchanted Saint-Saens: Elegant MacDonnell
Christine MacDonnell's playing on the follow up to her Clarinet Rhapsody is indeed enchanted. A consummate musician and immaculate performer, MacDonnell makes each performance seem effortless and spontaneous. Her prowess is without question and she embodies the natural flavor and character of each instrument naturally au jus. I look forward eagerly to hearing her next CD.
Charles Yassky
Beautiful playing
This is a wonderful recording that showcases a very talented musician performing beautiful music. Her sound, interpretation and phrasing is a pleasure to listen to. The transcription of the bassoon sonata for bass clarinet was a big surprise. A very nice collection!!
Rick Walburn
It isn't often you hear such musical performances of the woodwind music of Saint Saens. It's even rarer to hear them performed by the SAME musician. I was particularly impressed by the bassoon concerto performed on the bass clarinet. This musical collaboration of Chris MacDonnell and Steve Vaughn showcases the exquisite music created for us woodwind players by Saint Saens.
Micheale Ryan –Kalmen Opperman Clarinet Choir
On behalf of Loyola University New Orleans and the Alumni Association. I would like to thank you for your amazing performance during the New York Centennial Celebration on Saturday January 19.  We are heartened by your dedication to your profession that surely reaches many lives. We are proud to count you among our ranks of esteemed and distinguished alumni and friends. With prayers and best wishes.
Kevin Wm. Wildes, S.J., PhD.