Chris's Journey: A Whimsical Collage of Music
If you wish to buy CD instead of mp3 downloads for Clarinet Rhapsody and Enchanted Saint Saens please contact me.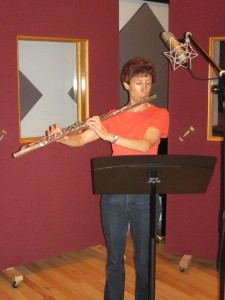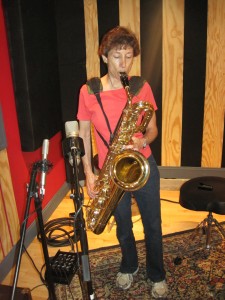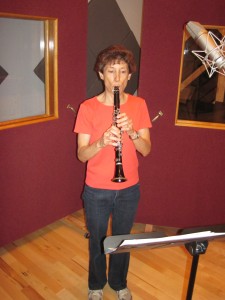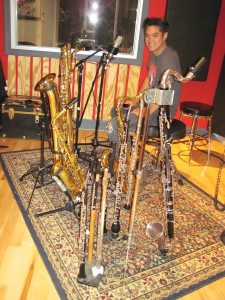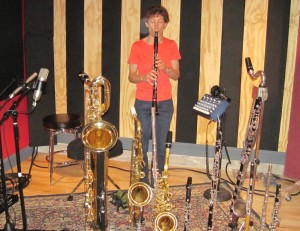 Excerpt from Chris' Journey, Chris Reza

Reviews
The variety of styles in "Chris' Journey: A Whimsical Collage of Music" reflects the gamut of musical experience Ms. MacDonnell has accumulated during her music career, which ranges from symphony orchestras to big bands to military bands to musical theater orchestra pits and more. Taking on the astounding task of juggling 11 woodwind instruments within one 16-minute composition, Ms. MacDonnell demonstrates her ability to meet colossal undertakings with superb professionalism and artistry.
Chris Reza
Chris is really an amazing musician. I've watched her develop from a young clarinet virtuoso into a gifted multi-instrumentalist. Listen to her performance of 'Chris' Journey' and you'll experience not only her technical mastery but also her musical skills across a broad spectrum of musical styles. Triple threat? She passed by that a long time ago!
Paul McGinley
While "Enchanted Saint Saens" was a homage to the music of Saint Saens, Chris MacDonnell's latest recording is a homage to the talents of Chris MacDonnell.  Written by another talented woodwind player, Chris Reza, this recording showcases Chris's mastery of 11 different woodwind instruments and a multitude of musical styles.  A must listen for any fan of the woodwind family!
Micheale Ryan –Broadway woodwind instrumentalist, Kalmen Opperman Clarinet Choir